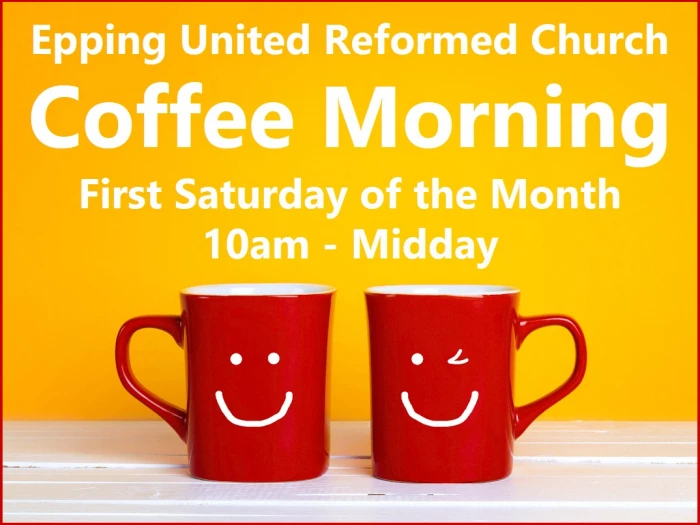 First Saturday of the Month 10.00 am – Midday
You are warmly invited to join us for tea/ coffee and a natter on the first Saturday of each month, starting September 3rd.
Refreshments are free, but it would be great if you could bring an item for the Epping Forest Foodbank.
We look forward to seeing you here!
Epping United Reformed Church
Lindsey Street, Epping, CM16 6RB