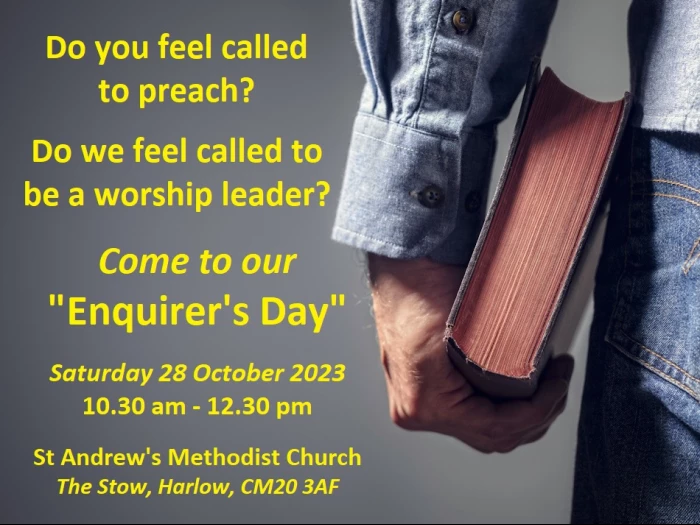 Do you feel called to lead worship?
Do you feel called to preach?
Come to our Leading Worship & Preaching 'Enquirer's Day'
Saturday 28th October 2023
10.30am – 12.30pm

St Andrew's Methodist ChurchThe Stow, Harlow, CM20 3AF
We'll have information and resources to browse
Some of our preachers & worship leaders will share their experiences
There'll also be ample opportunity for you to have all your questions answered...
To register your interest
Email: haebeabookings@gmail.com or Tel: 07597 109819