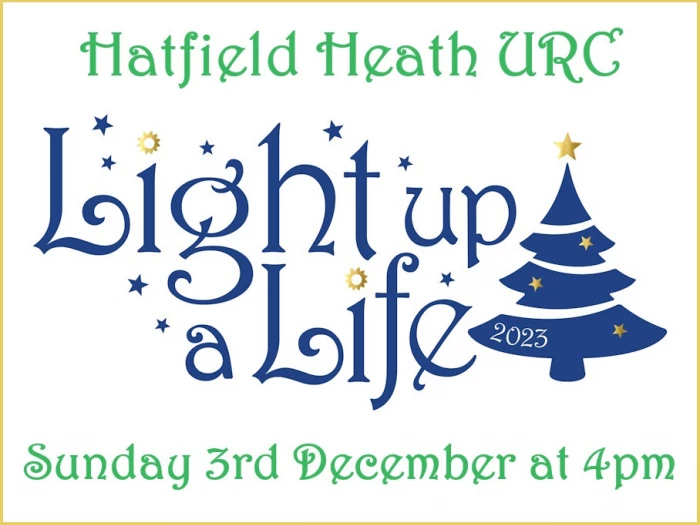 Sunday 3rd December at 4.00 pm
We would like to invite you, your family and friends to join us at this year's Light up a Life service which will be held at Hatfield Heath URC on Sunday 3rd December at 4.00 pm, in support of St Clare's Hospice.

Light up a Life is a chance to come together with others who understand what it's like to grieve the loss of someone special.
The service is a wonderful inclusive occasion with music, readings and refreshments, and a moment of reflection for those who have held a special place in our hearts. Candles are lit during the service, with every shining light representing the life and memories of a loved one.
Everyone is welcome to attend, whether you have experienced St Clare's care or not, and no matter how long ago your loss was.