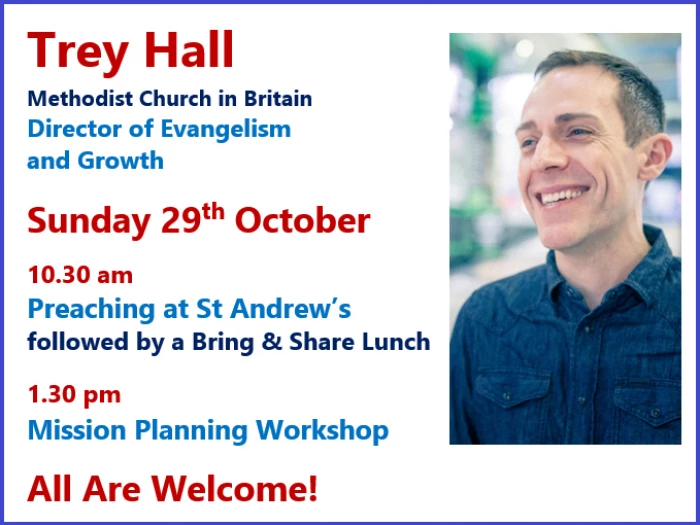 On Sunday 29 October, Trey Hall, Director of Evangelism and Growth for the Methodist Church in Britain will be at St Andrew's Methodist Church in Harlow to preach at the 10.30 am Morning Worship which is to be followed by a 'Bring and Share' lunch.
In the afternoon at starting at 1.30pm, Trey will lead a Mission Planning Worship.
All are welcome to join us.
Trey Hall is a Methodist pioneer, church planting strategist, and evangelist. Since 2000 he has established and led churches in the United Kingdom and the United States, served as Mission Advisor for the Birmingham District of the Methodist Church in Britain, and coached scores of practitioners renewing inherited forms of church or launching fresh expressions of church.