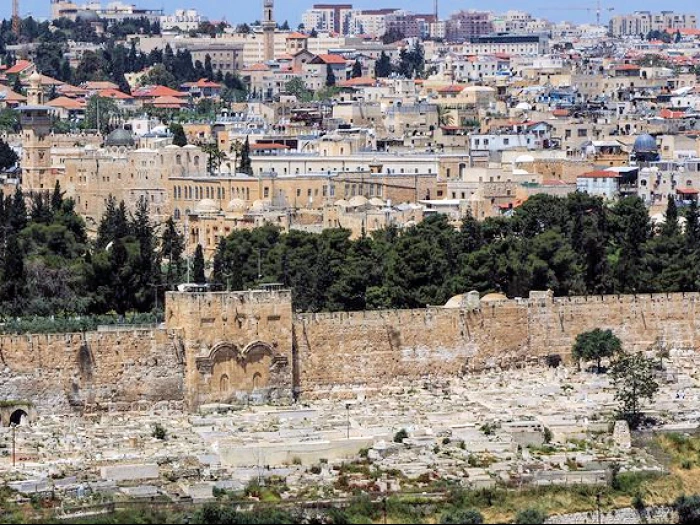 Readings: Isaiah 65:17-21; John 4:43-54
"I now create Jerusalem 'Joy' and her people 'Gladness'." (Isaiah 65:18)
When Jesus came to the Mount of Olives and saw the city spread out before him, he wept over it and longed to gather its people together. They would have none of it. Nearly two thousand years later a young Palestinian Christian woman was in tears as she looked over the city and explained to a visitor, "Can you imagine, this city is called the city of peace and we have never had peace? I wish we had that; I wish we had peace."
In John's account of the healing of the sick child, although Jesus was received by the people of Galilee who had seen what he did in Jerusalem, it seems he was on his guard against those who would not accept him. He had come to Cana, where the wonder of his changing water into wine would still be in people's minds. When the court official asks him to cure his son, Jesus challenges his motives. The man humbly replies with a simple request for the life of his son, and Jesus answers him.
Isaiah's prophecy in the first reading describes an ideal situation. It is how God would have us be. Jesus' healing of the boy is evidence of his saving power to bring that about and is realised in his own rising from the dead. The cynic might look at the reading from Isaiah and dismiss it with a hollow laugh. The believer would pray for its fulfilment.
Prayer
Lord Jesus, when we let the cares of this world get us down, remind us of your promises and renew our trust in your word, so that we can help to hasten the coming of your kingdom. Amen.