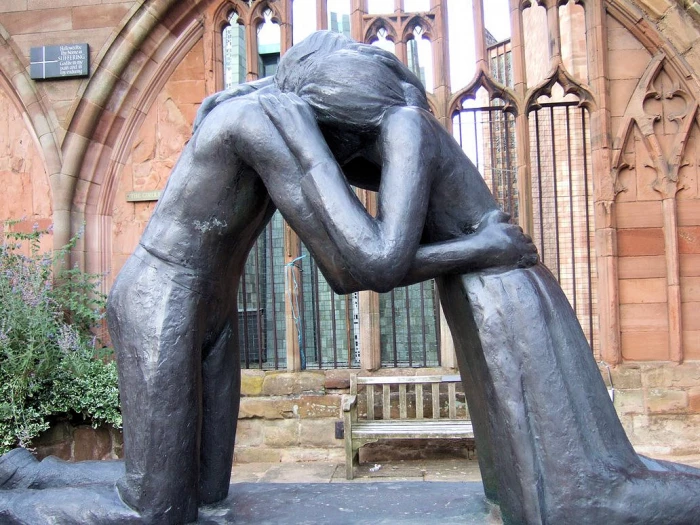 Readings: Ezekiel 18:21-28; Matthew 5:20-26
"Come to terms with your opponent." (Matthew 5:25)
In the early Church becoming a Christian could be a risky affair because of the danger of persecution. So people did not undertake baptism lightly. And committing grave sins, such as apostasy or adultery, was seen as harming the community. Before you could be reconciled to the community you had to come to church for a prolonged period wearing sackcloth and ashes. Then, at the end of Lent, you confessed privately to the bishop and were reconciled and could take part in the Eucharist.
Today Jesus is pointing to the root of sin in the intentions of our hearts. A bitter word can lead to grave sin. How do we deal with it? Not just by going to Mass and praying to God. If you can't talk to your neighbour it will be difficult to talk to God. Jesus gives surprising advice. If you remember someone has a grudge against you, put down your offering, be reconciled and then go to the altar.
We often see sin just as a private affair, but it has a harmful effect on our communities too. So often people nurse grudges towards others in the family or parish community, not thinking that it is their place to try to heal the wound. God gives us the grace to go deeper than the virtue of the Pharisees and to be generous in seeking reconciliation. The health of a Christian community will often depend on the extent to which its members want to be reconciled.
Prayer
Heavenly Father, in a world and a Church often riven with divisions and hostility, give us the grace of reconciliation. Let us reach out to those in our communities who feel resentment, and to work for unity and peace. Amen.