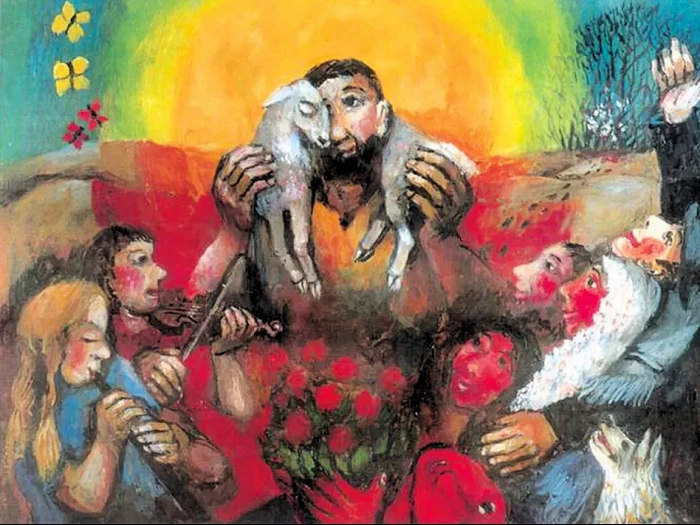 Readings: Ezekiel 37:21-28; John 11:45-56
"Jesus was to die for the nation – and not for the nation only, but to gather in unity the scattered children of God." (John 11:51-52)
Young Syrian refugees in Lebanon were interviewed on behalf of the charity Theirworld. Ayman, aged twelve, wants to be a surgeon, his ten-year old sister Batoul a paediatrician. Their dream is to return to Syria and work there. As Ayman said: "There aren't enough doctors in Syria any more." Heba Bilal, aged twelve, also wants to be a doctor. Israa, aged fourteen, said: "I want to become a police officer because I want to help implement the law so that we can rebuild a stable country." These children want to return home from their scattered existence and rebuild a new and better homeland.
Ezekiel speaks of an extraordinary future leader, a new David who will gather together the scattered people of God. This new David can only be Christ, the shepherd king who will lay down his life for his sheep. John's Gospel takes up the theme in a way that not even Ezekiel could have imagined: Jesus was to die "to gather together in unity the scattered children of God".
Christ alone can truly unite humankind. He alone can create one people from all the different races, languages and cultures of our world. The great gathering of humanity begins with us. If we are not united around our shepherd king, how can we bring the message of unity in Christ to a divided world? Lent is a time for purification, for overcoming any division, great or small, that there might be among us.
Prayer
Heavenly Father, may we remain united around our shepherd king. May the grace of Lent and Holy Week remove all that divides us. Through our love for one another may the world know that we are truly the disciples of Christ, the saviour of the world. Amen.