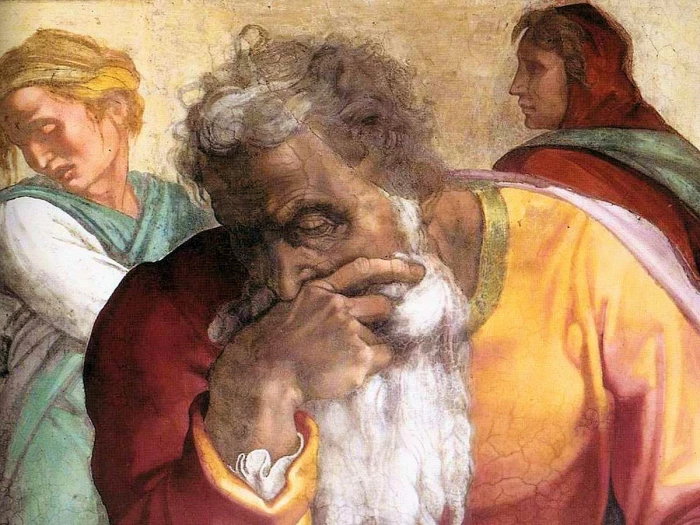 Readings: Jeremiah 20:10-13; John 10:31-42
"But the Lord is at my side, a mighty hero." (Jeremiah 20:11)
Sir William Connor wrote a regular column in the British Daily Mirror for over thirty years. His articles were very popular and in 1966 he was knighted for his services to journalism. His chosen pen name did not reflect this popularity: he opted for the name "Cassandra". In ancient mythology, Cassandra was the woman who constantly prophesied the downfall of Troy, only to be disbelieved and rejected by all those to whom she spoke.
She belongs to mythology; Jeremiah belongs to the tragic history of his people. He is totally isolated in Jerusalem. No one believes his warnings of disaster unless the people change their ways. He cries out to God, his mighty champion; he has no one else. The prophet is surrounded by enemies, some of whom plot to take his life, regarding him as a blasphemer. Jeremiah prefigures Christ. Our Lord, too, is in mortal danger as some people in Jerusalem prepare to stone him for blasphemy. But his time has not yet come. He slips away to the place where his mission had begun.
In a week's time, on Good Friday, we will join Christ as he leaves Jerusalem carrying his cross. This rejected and despised man will have no champion to fight on his behalf. He goes forth alone on behalf of his people to confront the terrible power of sin and death. In the utter desolation of Calvary, the Son of God will become our forgiveness and our peace. What better champion could we have?
Prayer
Merciful Father, may we always be loyal to Christ, the one who laid down his life for his people. In times of weakness and distress, may we remember that he is always with us, the faithful one who is our protection and our strength. Amen.