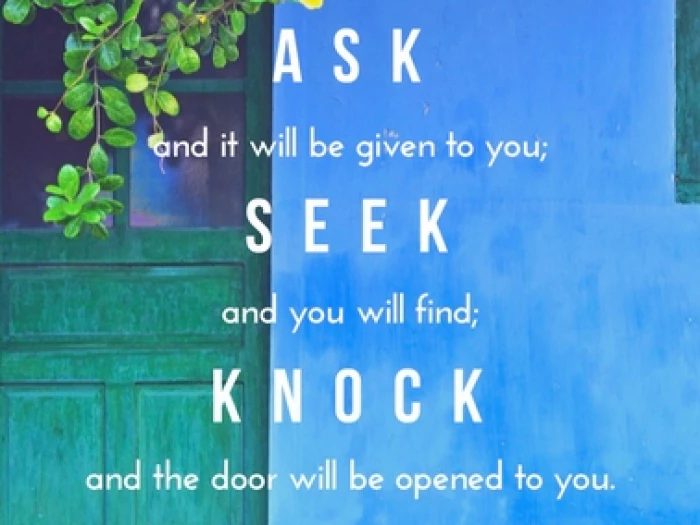 Readings: Esther 4:17; Matthew 7:7-12
"Ask, and it will be given to you." (Matthew 7:7)
The Dominican theologian Herbert McCabe said that when we suffer distraction in prayer it means we are usually praying for things we don't really want. We pray for high-minded things like peace in the Middle East when we are really concerned about passing an exam or getting a job. "People on sinking ships", he said, "do not complain of distractions during their prayer."
Jesus tells us to ask, to search, to knock. It is not a question of being embarrassed about praying because you think God is not bothered about your petty worries. Jesus tells us to go on asking for what we need no matter how trivial it may seem. Parents would not give their children a stone if they asked for bread. Think how much more concerned your heavenly Father is with what you are asking. The important thing is to keep asking for what you really want and trust God.
In Lent we may be asked to pray for worthy causes such as world hunger, and of course such issues do need our prayer. But it is better to begin with what may seem a selfish need, something you really want, so your prayer is a genuine request for help. God the Father accepts it as he does with any child. But when we get into the habit of praying, God can gradually help us to grow in maturity so that we learn to pray for less selfish needs, which brings us closer to what our divine Father wants for us.
Prayer
Lord Jesus, you tell us to go on asking for what we need. Make our prayer genuine and help us to grow in our spiritual lives so that by regular prayer we may discover what our deepest needs are, which you alone can satisfy. Amen.