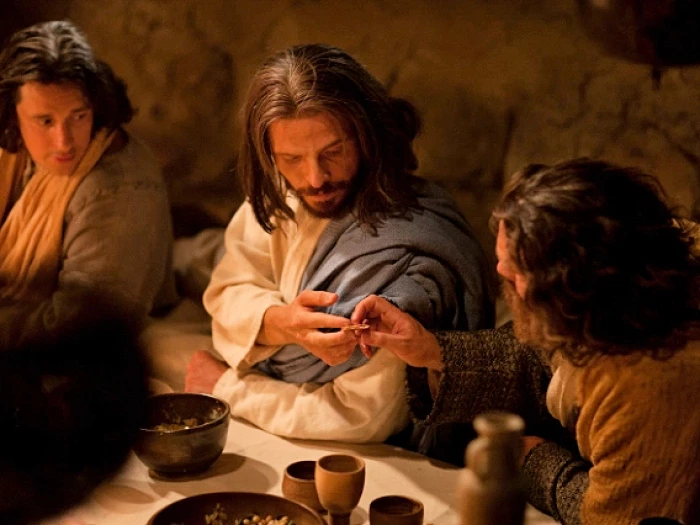 Tuesday of Holy Week
Readings: Isaiah 49:1-6; John 13:21-33. 36-38
"He dipped the piece of bread and gave it to Judas." (John 13:26)
Aesop's fables were well known in Jesus' time. Here is one that he may have known: "A falconer caught a partridge in his net. The partridge cried out plaintively, 'Let me go, good master falconer, and I promise I will decoy other partridges into your net.' 'No,' said the falconer, 'I will certainly not spare you now. There is no death too bad for someone prepared to betray their friends.'"
In our Gospel today, Jesus was aware that a friend was about to betray him. The disciples wanted to know who it would be. This was Passover, the annual Jewish celebration of deliverance from Egypt. By tradition, the one presiding handed a piece of bread and bitter herbs to each person around the table. The taste would remind them of the misery of slavery. Jesus replied that his betrayer was the one to whom he gave that bread. He gave it to Judas – and also passed a piece to everyone else.
There is satisfaction in naming and blaming: it establishes our own innocence. Judas was indeed the traitor, yet every one of the disciples let Jesus down. Peter disowned him publicly; the others ran off. We, too, may have failed our Lord at times, and the memory can leave a bitter taste. However, this was the feast of their liberation, and after the bitter herbs came the raising of "the cup of redemption". Sadly, Judas did not stay long enough to drink it with his friends.
Prayer
Lord, forgive us for the times when we may have doubted, disowned or simply walked away from you. We rejoice to be freed from our sinful ways. Thank you for laying down your life for us. May we be your true friends, faithful, always. Amen.