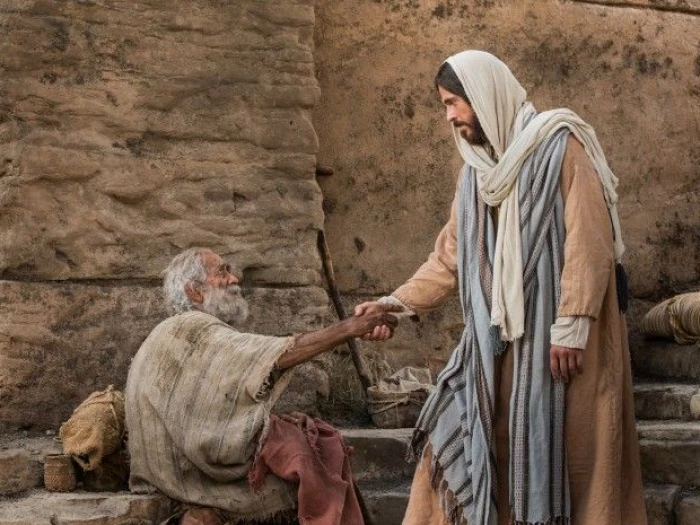 Readings: Jeremiah 11:18-20; John 7:40-52
"Prophets do not come out of Galilee." (John 7:52)
The Pharisees of Jesus' time considered themselves as a religious elite, more devout than anyone else, and the guardians of the correct interpretation of the Jewish Law. They treasured their honoured status in society. They saw Jesus as a threat to this, and so they worked against him.
In today's Gospel, the arrogance of the Pharisees is astonishing. They see the outcasts of society – those who were sick, people who were poor, those who were humble and good hearted, those whom respectable religious people so often marginalised – are drawn to Jesus. In him they find acceptance and hope. Even the Temple police marvel at his words and will not arrest him. This infuriates the Pharisees. They accuse such people of being a "rabble", who are fit only to be damned; and so they cast Jesus as a rabble-rouser. When one of their own – Nicodemus, the Pharisee who, as John has earlier told us, "came to Jesus by night" – reminds his fellow Pharisees that they must abide by the Law they profess to uphold, their venom is turned on him. It doesn't suit their purpose that he is right, so they counter with a sneer which writes off everyone from Galilee as of no account.
The most chilling words in the Gospels are reserved for religious leaders who speak the name of the Lord on their lips but whose hearts are far from him. "Lord, Lord", they say to him. But the Lord replies, "I have never known you."
Prayer
Lord Jesus, you warn us about those who take the Lord's name on their lips but whose hearts are far from you. We pray that what we say about you will come from hearts filled with love and from minds set on you. Amen.