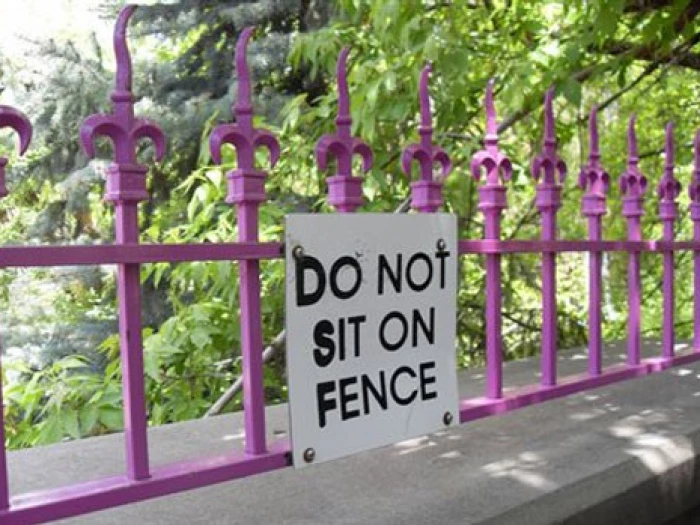 Readings: Jeremiah 7:23-28; Luke 11:14-23
"He who is not with me is against me; and he who does not gather with me scatters." (Luke 11:23)
"Just whose side do you think you're on?" This is an expression we may hear, perhaps half in jest, when we have intervened in a minor dispute. Sometimes, though, being an observer in an argument can cause us as much distress as the participants. We may have witnessed arguments between friends, siblings or couples and have hoped fervently that we are not called upon to take sides. It seems that we cannot win, that nothing we say will be right. We may even risk both parties turning their anger upon us instead of each other – how tempting to sit on the fence!
Some in the crowd were determined to think the worst of Jesus. They could not rejoice in the healing of the dumb man. Instead, they assumed that Jesus performed this miracle through the power of the devil. Perhaps they were hedging their bets. They saw that Jesus was a powerful healer, but they lacked the faith to recognise the true source of his power.
We, too, can sit on the fence when it comes to moral decisions. It is easy to convince ourselves that there is no real difference between options, that there are two sides to every issue, but we know that that is not always the case. We may know, in our hearts, that a cause is right, or a person needs our help, but do we too often wait to count the cost to our personal interest?
Prayer
Lord Jesus, help us to recognise when we need to make a choice between what we know to be right and what we know to be wrong, and give us the courage to act on this. Help us to do the right thing and not be blinded by self-interest. Amen.