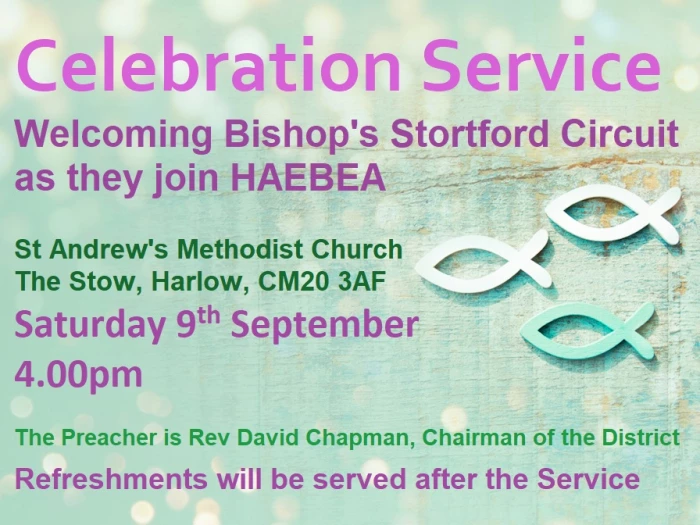 You are cordially invited to join us at St Andrew's Methodist Church on Saturday 9 September at 4pm for a special Celebration Service welcoming the churches of the Bishop's Stortford Circuit as they join HAEBEA.
The Preacher is Rev David Chapman, Chairman of the District.
The service is followed by refreshments.
All are welcome.