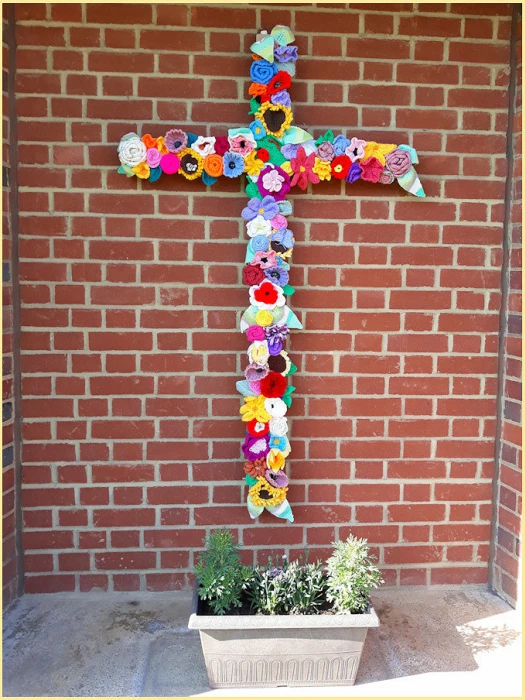 This beautifully decorated Easter Cross can be seen at Hoddesdon Methodist Church.
Covered with knitted and crochet flowers produced by Shirley Chowne and members of the Wednesday Coffee morning, and erected with the help of Ralph, it looks really spectacular!
Thank you to all who helped create this really special Easter message.
Hoddesdon Methodist Church
Middlefield Road, Hoddesdon
EN11 9ED