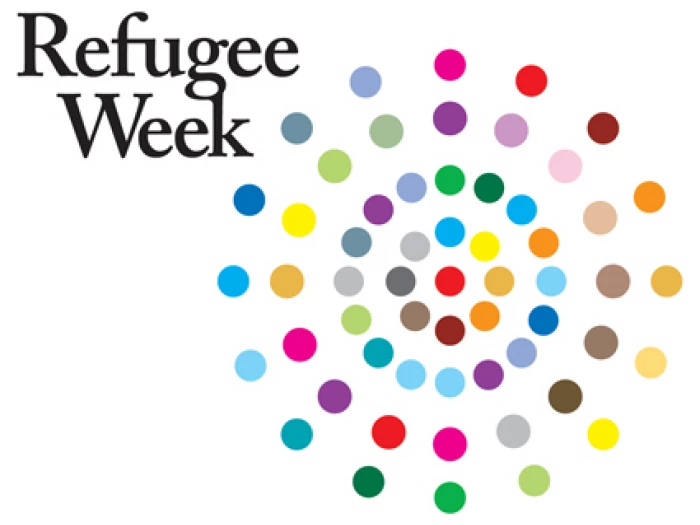 Refugee Week is a UK-wide festival celebrating the contributions, creativity and resilience of refugees and people seeking sanctuary. Founded in 1998 and held every year around World Refugee Day on the 20 June, Refugee Week is also a growing global movement. This year, it takes place from 14 to 20 June.
Through a programme of arts, cultural, sports and educational events alongside media and creative campaigns, Refugee Week enables people from different backgrounds to connect beyond labels, as well as encouraging understanding of why people are displaced, and the challenges they face when seeking safety. Refugee Week is a platform for people who have sought safety in the UK to share their experiences, perspectives and creative work on their own terms.
Refugee Week's vision is for refugees and asylum seekers to be able to live safely within inclusive and resilient communities, where they can continue to make a valuable contribution.
Refugee Week is an umbrella festival, and anyone can get involved by holding or joining an event or activity. Refugee Week events happen in all kinds of different spaces and range from arts festivals, exhibitions, film screenings and museum tours to football tournaments, public talks and activities in schools.
A Prayer For Refugees
Almighty and merciful God,
whose Son became a refugee and had no place to call his own;
look with mercy on those who today are fleeing from danger,
homeless and hungry.
Bless those who work to bring them relief;
inspire generosity and compassion in all our hearts;
and guide the nations of the world towards that day
when all will rejoice in your Kingdom of justice and of peace;
through Jesus Christ our Lord.
Amen.