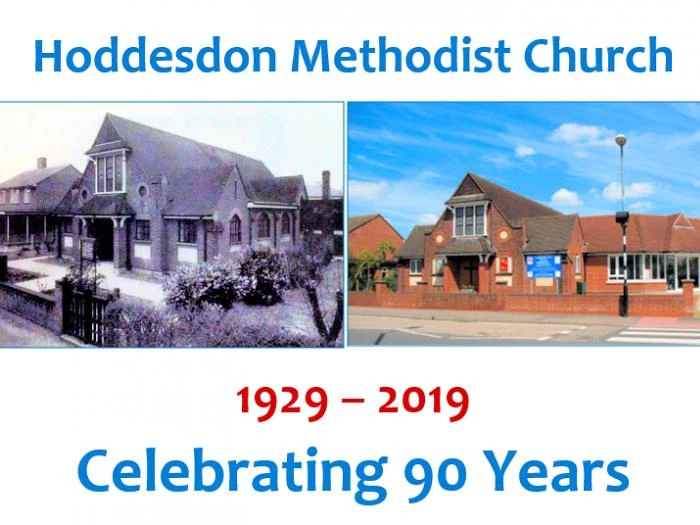 This year sees Hoddesdon Methodist Church celebrate its 90th anniversary.
To mark this event we are hosting a Garden Party on Saturday 1st June from 2.00 pm, to which you are warmly invited.
Please join with us and help make this an afternoon, and year, to remember.
There will be sandwiches, cakes and refreshments, so no need to have lunch beforehand. In the event of inclement weather we will be in the hall, so no excuses for not coming!
ALL are welcome!