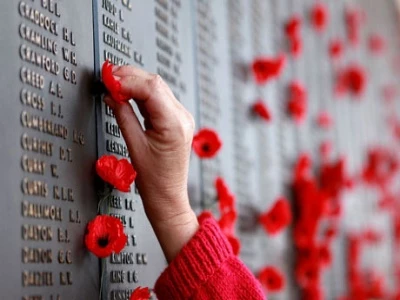 From the President of the Conference the Revd Barbara Glasson
What do we remember today?
The child with the gun
The shell of the house
The crumble of dreams
The breaking of bodies and peace?
The ringing of ears
The screaming of shot
The shrapnel of brick
The breaking of cover and trust?
The bearing of arms
The bearing of grief
The bearing of news
The breaking of treaties and pacts?
The braving of stares
The shaking of heads
The silence of days
The breaking of promise and hearts?
The living for peace
The longing to change
The disarming of hate
The breaking of patterns of war?
The piercing of death
The weeping of friends
The anguish of grief
The rising and breaking of bread?
A Prayer
God of peace and gentleness
we remember with deep sorrow
the fault, fear, and failure
that repeatedly leads to the forming of enemies,
the escalation of hatred and to war.
We repent of our complicity in cycles of violence
for colluding with anger
or defaulting to patterns of hostility.
We pray,
as we remember those who have
suffered as a result of our forgetfulness
or our inhumanity one to another,
that we may also
disarm our desire to overpower, capture or vanquish.
Help us to resist peacefully every form of violence
so that we can follow you
in ways of gentleness and justice,
continually resolving to form life-giving relationships,
strengthened by the forgiveness of Jesus
the fearlessness of the Spirit
the transforming love of the Creator.
Amen