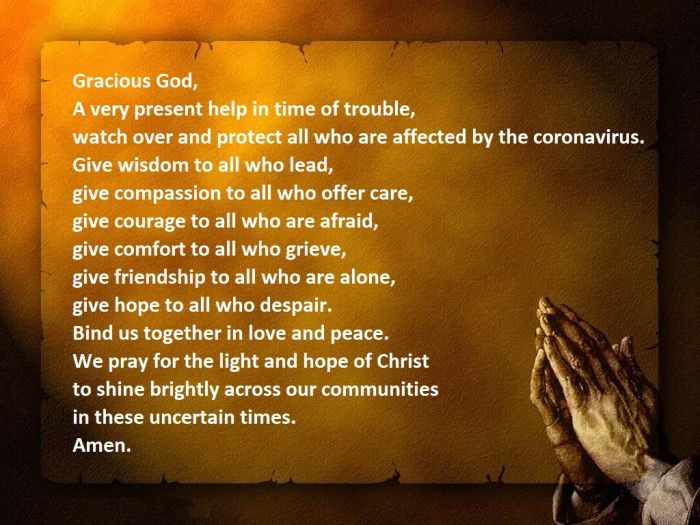 Gracious God,
A very present help in time of trouble,
watch over and protect all who are affected by the coronavirus.
Give wisdom to all who lead,
give compassion to all who offer care,
give courage to all who are afraid,
give comfort to all who grieve,
give friendship to all who are alone,
give hope to all who despair.
Bind us together in love and peace.
We pray for the light and hope of Christ
to shine brightly across our communities in these uncertain times.
Amen.