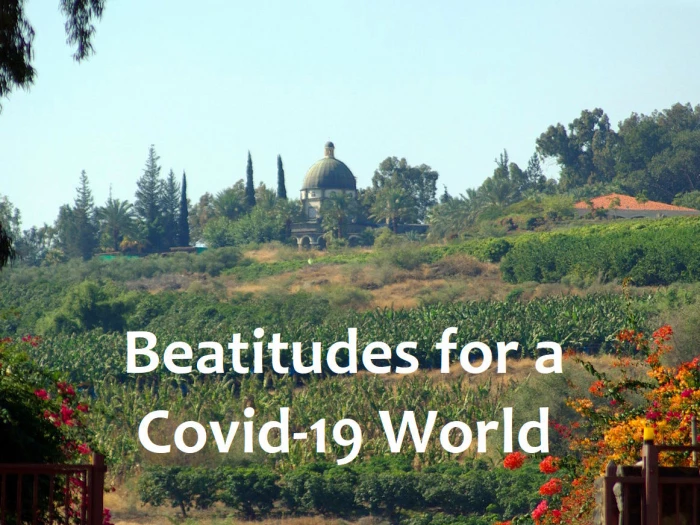 Blessed are the mask wearers,
who help prevent passing on of illness.
Blessed are the mask makers,
who are blessing us with their craft.
Blessed are the ones on the front lines,
who are doing their part to slow the spread,
care for the sick, and provide emergency support.
Blessed are the grocery labourers,
the sanitation workers, the hospital cleaner;
essential workers who make our lives possible.
Blessed are all who stay home.
Blessed are the stressed out,
the tired, the anxious, the lonely;
for we are alone together.
Blessed are you when you lose it;
because you are human.
You are loved, and God will see us through.

With thanks to Revd Mindi Welton-Mitchell