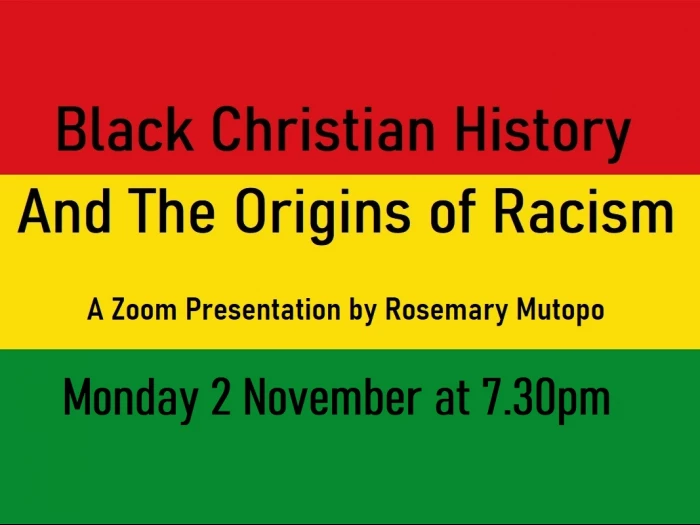 Black Christian History and the Origins of Racism
Monday 2 November @ 7:30 pm on Zoom
The considerable contribution that black people have made to the church and to the world in general will be traced in this zoom presentation by Rosemary Mutopo, student minister at St Andrew's Harlow.
The presentation also explores some of the painful origins of racism.
Originally written and compiled by a friend of Blair Kirkby's in Canada, this presentation is well worth your time, whatever your ethnicity.