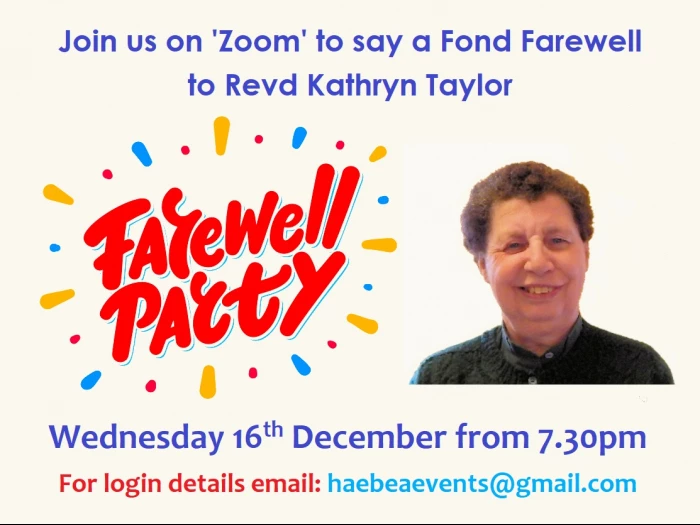 Wednesday 16 December @ 7.30pm
Reverend Kathryn Taylor will be retiring and leaving HAEBEA at the end of the year. Kathryn has been ministering amongst us since November 2008 and has served as Area Chair since September 2014.
To mark this 'milestone' occasion we would usually have a celebratory service and get-together to wish Kathryn a fond farewell and happy retirement.
Sadly however, the restrictions brought about by the current Covid-19 pandemic mean that we are unable to physically gather but thanks to the technological wizardry that is 'Zoom' we are holding a virtual party on Wednesday 16 December from 7.30pm to which everyone throughout HAEBEA is warmly invited.
So get your drinks and nibbles organised and join us to raise a toast in Kathryn's honour!