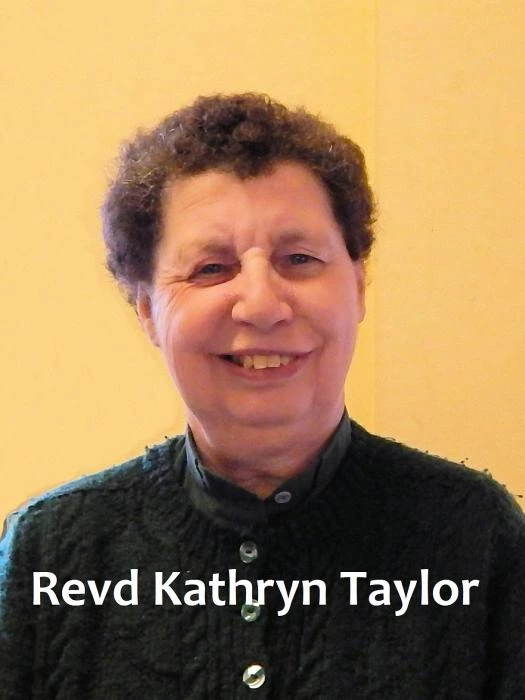 On Wednesday 16 December, over 50 people from around HAEBEA gathered on Zoom to say a fond farewell to Reverend Kathryn Taylor as she prepares to retire at the end of this year.
Usually, we would have had a BIG PARTY at one of the churches, but the pandemic prevented that! Nevertheless, a lot of online fun was had by all. It was good to see folk dressed up in Christmas hats and there were even a set or two of Christmas bauble earrings!
After a welcome by Revd Blair Kirby, we went into breakout rooms for informal chat with Revd Kathryn 'dropping in' to each room for a chat.
Back into the main Zoom Party Room, Mrs Jean Gill gave a tribute to Kathryn followed by a quiz about Kathryn and her ministry in HAEBEA. Did you know Kathryn once drove a motorbike to make her rounds and she is a great fan of jigsaw puzzles!
Mrs Wendy Cooper then gave a speech on behalf of the HAEBEA Executive and the churches in Kathryn's Pastorate paying particular tribute to the caring pastoral focus which has been a hallmark of Kathryn's ministry.
It is usual when a minister leaves Leaside Church for them to honoured by a sung tribute as part of the celebrations so Mrs Mary Pick from Leaside treated us to a wonderful adaptation of the Gilbert and Sullivan classic "I've got a little list" from The Mikado. The words were superbly crafted and sung by Mary, and we all thoroughly enjoyed listening to it – The Lyrics are below....
Then it was time for Revd Blair to give the closing speech and to make a 'virtual presentation' on behalf of everyone in HAEBEA.
Revd Kathryn has been ministering amongst us since November 2008 and has served as Deputy Area Chair and Area Chair. During her time with us Kathryn has touch many of our lives offering her wisdom and support in times of need and celebration. She will be deeply missed, but we send her on her way with every blessing and wish her a happy and fulfilling retirement.
Words of Thanks from Revd Kathryn received on 17 December
Thanks for the farewell party last evening. A good evening all round. It was brilliant!!! Something I will not forget in a long time. It was really good that so many could share my leaving, and a massive thank you for the most generous gift from all the members of HAEBEA. It will certainly be put it to good use. Thanks again. I too will miss you all.
Love and best wishes for the future
Kathryn
Kathryn 'list song' – Sung by Mary Pick
As one day it will happen that our Kathryn must leave
She surely will be missed
She surely will be missed
The rest of us are left behind, we know that we will grieve
Oh yes she will be missed
She'll certainly be missed
We've racked our brains to think what we can give her that will please
She's got a sense of humour, maybe something that will tease,
We thought about some flowers but they'd only make her sneeze!
Or something to remind her of the place that's known as Leas-
ide church and comm-u-nitty centre wafted by a breeze
(The Covid rules dictate- the church must ventilate!)
We need to make a list of presents I insist
That will show her she'll be missed
Oh yes she will be missed!
We could give her a prayer book for when she's on her knees
Because she will be missed
We know she will be missed
Or perhaps a map of Essex for long walks among the trees
(Her presence will be missed
Oh gosh she will be missed!)
If January turns cold we could buy her a woolly hat
Or maybe get her something to adorn her cosy flat
We're running out of options here so maybe that is that
We really wouldn't want to lumber her with some old tat
But suddenly a dove gives inspiration from above
We can give her all our love! Let's give her all our love!
Kathryn we all join to say "Good wishes come your way
And we send you all our love; we send you all our love!"