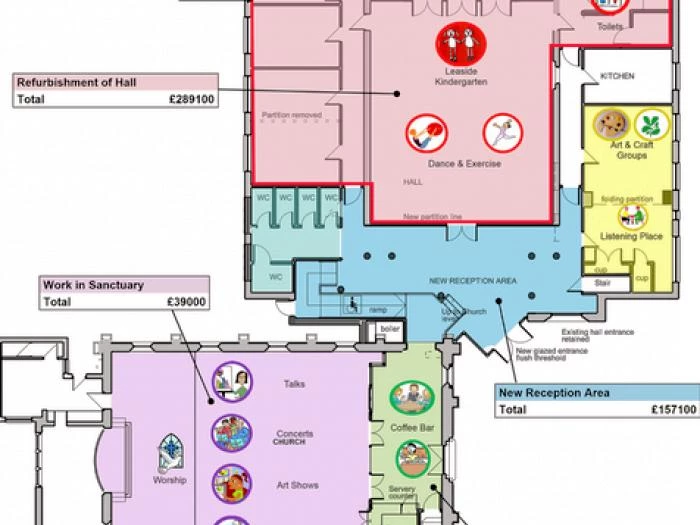 Work began on the second-phase of the redevelopment project at Leaside last week.
The project which is budgeted at £787,000 will result in buildings that will be able to be used in many different ways by all the people of Ware.
-A new meeting area in the church building with a tea and coffee point and access to new toilets via the linking building.
-Space in the church building for exhibitions, concerts and large meetings with a capacity of up to 100 people, more if the gallery is used.
-A safe space for Leaside Under Fives Kindergarten with secure access to the garden, toilets for the children and private office space.
-A smaller meeting room in the hall that can be divided into two spaces if necessary and accessible whilst the kindergarten are in session.
-Wheelchair friendly access to all areas.