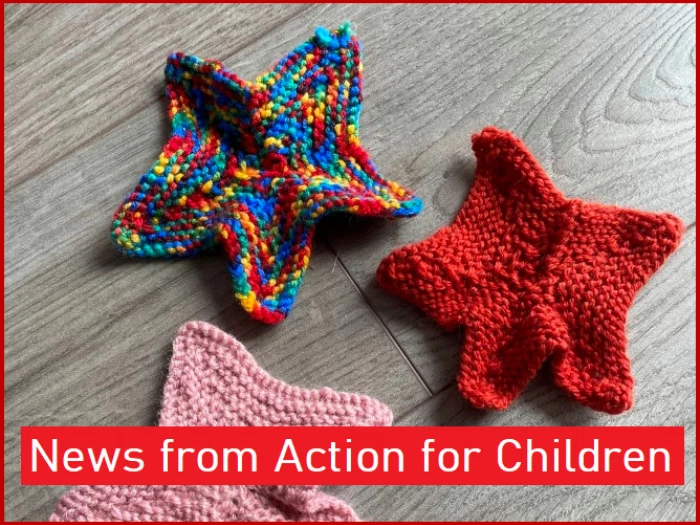 Hello from Action for Children!
Thank you for your support and prayers. They mean a lot to us. Here are a few updates on our work.

Karis Kolawole
Faith Partnerships Lead, Action for Children
Report into the importance of the £20 a week Universal Credit increase published
Action for Children and Child Poverty Action Group released a report in September that reveals the importance of the £20 uplift to Universal Credit for families.
The report examines the impact on 19 occupations. It showed that without the £20 increase, hairdressers will be the worst affected, losing an average of £1,982 a year after the cut.
Join the Star Jump challenge
You can raise funds for children while keeping fit by taking part in Action for Children's Star Jump challenge.
As part of our 'Star in Every Child' campaign, we're inviting supporters to raise funds so that we can ensure children have the basics – the things every child needs: warm clothes and proper meals, and things that help them to reach for the stars, like tutoring or learning a musical instrument.
The challenge is really simple, and anyone can do it with friends and family.
Create a star to send to your MP
There's still time to take part in Action for Children's craftivism campaign.
Last month, we invited you to create a star and send it to your MPs urging them to commit to making children a personal priority so that the star in every child can shine.
Thank you to everyone who has created and sent a star; we were thrilled to see your stars.
Follow us on Facebook
September&utm_medium=email&utm_source=dotdigital.11(-Click here to visit out Facebook page)
We believe every child deserves a happy childhood. Poverty doesn't just dim a child's shine today, it can affect them for their entire life. But the right support at the right time can keep their future bright.
Together, we can change the course of a child's life for the better, and allow their star to shine into the future. Because at Action for Children, we believe there's a #StarInEveryChild – do you?