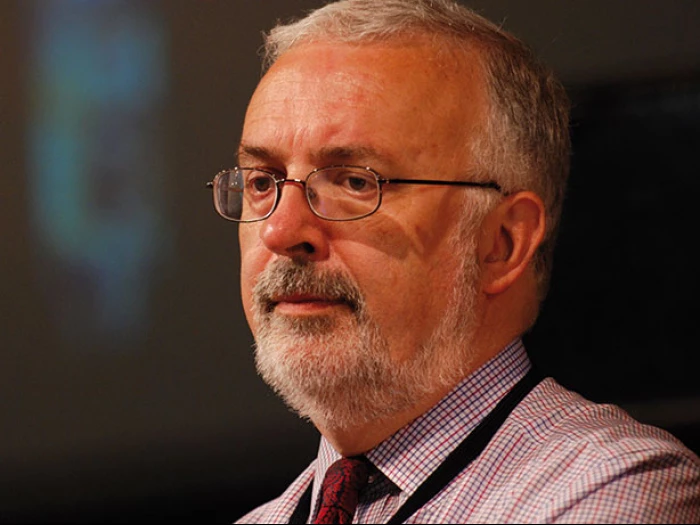 Synod Moderator Paul Whittle is – somewhat unexpectedly – to leave his post at the end of 2020 in order to take up a three year appointment as Moderator of the National Synod of Scotland.
Paul says – "This has come as a great surprise to me, as it may to you. I was fully expecting to remain as the Moderator of the Eastern Synod until retirement. However, I was asked to consider this short term role in Scotland and, after prayerful consideration, met with the discernment group on Monday (28th September). That was an extremely positive meeting and I felt a strong sense of call."
Paul adds: "I have loved being the Moderator of the Eastern Synod and will be extremely sorry to leave earlier than planned. Of course, it has had its ups and downs but there have been far more good things than difficult ones. I have had some great people to work with – Originally, and for some time, Peter Ball as Mission and Training Officer, and Henry Playle, as Children's and Youth Development Officer, more recently Lindsey Brown and Nicola Grieves in those roles; great office staff, currently Jane Langford-Horder, Penelope Davies-Brown, Sue Drane, David Smith and Shannon Craig, and, previously, Linda Hack, Andrew Perkins and Gordon Heald. I have worked with three Synod Clerks, three Synod Treasurers, and four Pastoral Convenors etc. etc. – some great ministers, elders and church members. I will miss you all, but feel, despite the challenges of Covid 19, that I leave the Synod in a good place. God's blessings on you on all your doing."
Though not a Scot, having been born in Nottingham, Paul spent most of his formative years in Scotland. His earliest memories are actually from Mundesley, where the family lived for a short while before moving to Greenock in the very early sixties. Paul went to school in Greenock and Paisley, the University of Glasgow, and the Scottish Congregational College, then in Edinburgh, before being ordained in Beith in North Ayrshire. Paul celebrated the 40th anniversary of his ordination, to the
day, at the Synod Meeting in March 2019.