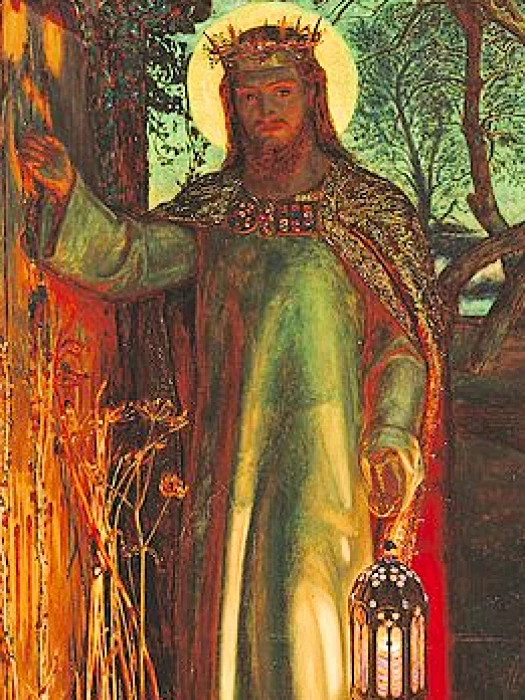 "I am the light of the world..."
The second of our Midweek Prayer Time focuses on Jesus, the light of the world.
The picture this week is "The Light of the World" (1851-1853) a painting by the English Pre-Raphaelite artist William Holman Hunt (1827-1910) representing the figure of Jesus preparing to knock on an overgrown and long-unopened door, illustrating Revelation 3.20: "Behold, I stand at the door and knock; if any man hear My voice, and open the door, I will come in to him, and will sup with him, and he with Me".
According to Hunt: "I painted the picture with what I thought, unworthy though I was, to be by Divine command, and not simply as a good Subject." The door in the painting has no handle, and can therefore be opened only from the inside, representing "the obstinately shut mind".
There is a short psalm, a reading from one of the Gospels, and prayers from a variety of sources.
Why not invite those you would usually worship alongside to join you?
Perhaps a 'Zoom' prayer time together or WhatsApp video call or Skype chat?
You can download this weeks Midweek Prayer Time by clicking on the PDF under the picture.