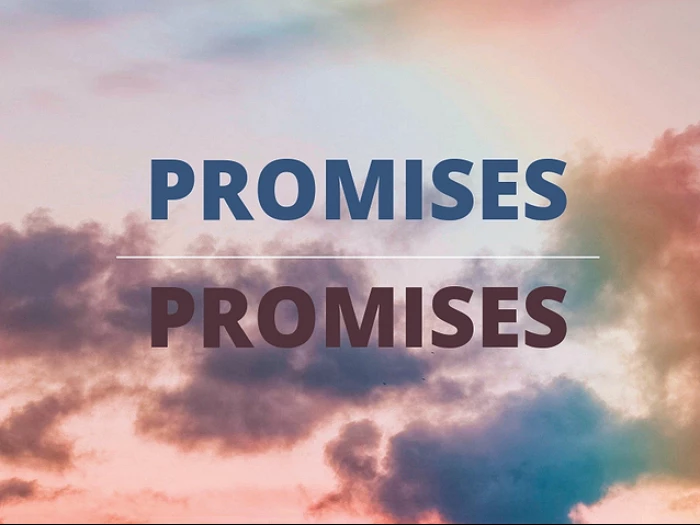 Holy Saturday
Readings: Exodus 14:15 – 15:1; Romans 6:3-11; Mark 16:1-7
"You will see him, just as he told you." (Mark 16:7)
The English singer and songwriter Sam Smith topped the UK singles charts in 2018 with his song "Promises". It reflected a change in attitudes towards relationships; in particular, a growing disenchantment with commitment. "I make no promises," he sings, "I can't do golden rings." For a declaration of love which favours such a provisional arrangement, "No Promises" might seem a more appropriate title.
Tonight's readings from the Old and New Testaments are more worthy of the title. They describe an enduring relationship since the beginning of creation. We hear of love that has no end; love that rescues, forgives, re-creates and transforms people. We are assured of life with our heavenly Father that can survive anything, a life which goes beyond the grave and into eternity. In the early hours of Easter morning, when three women found the tomb of Jesus empty, those promises were found to be true.
For us, the resurrection of Jesus is but "the story so far". After all, who knows what challenges we may yet have to face in this earthly life? Nevertheless, this certain hope sustains us: that whatever we may have to go through will most certainly not end in death. The future is assured: we will live with God, held safe in a life unending, a love ever new. The risen life of Jesus shows that God is the keeper of promises. Jesus goes before you, said the angel at the empty tomb, "just as he told you".
Prayer
Risen Lord Jesus, you bring new life to those who are despairing, and hope to a world that yearns for certainty. Your resurrection is the promise come true. We love you; we believe in you; we place our trust in you. Amen.