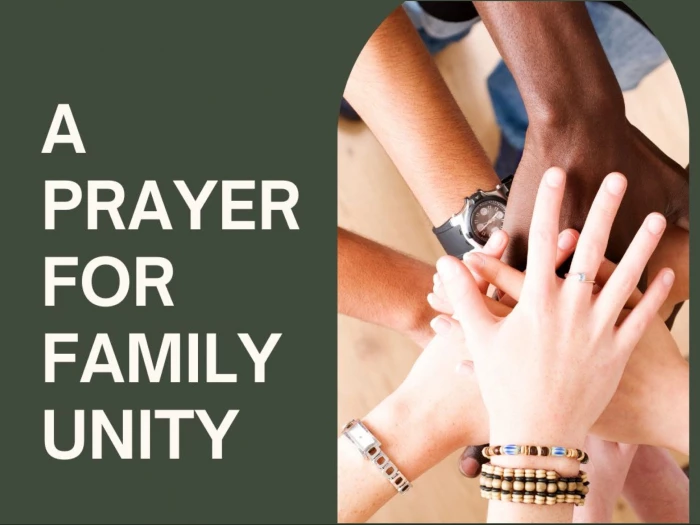 Heavenly Father,
I come before You today with a heart full of gratitude for the gift of family. Lord, I lift up my own family and families around the world, asking for Your guidance and blessings on our journey toward greater unity and harmony.
Lord, in the face of disagreements and conflicts, grant us the wisdom to communicate with love and understanding. May we be quick to listen, slow to anger, and eager to seek reconciliation. Let forgiveness be a cornerstone of our relationships, healing any wounds that may arise.
Lord, I pray for the strength to prioritize our family relationships above all else. In the busyness of life, help us to make time for one another, to nurture our connections, and to create lasting memories together.
May our home be a place of love, peace, and refuge--a sanctuary where each member feels valued and cherished. Let it be a place where we grow in faith together, seeking You as our guide and cornerstone.
May we be a source of support and encouragement to each member, celebrating their successes and offering a helping hand in times of need. Let our unity be a testimony to Your love and grace.
In the name of Jesus, who taught us the importance of love and unity, I offer this prayer.
Amen.