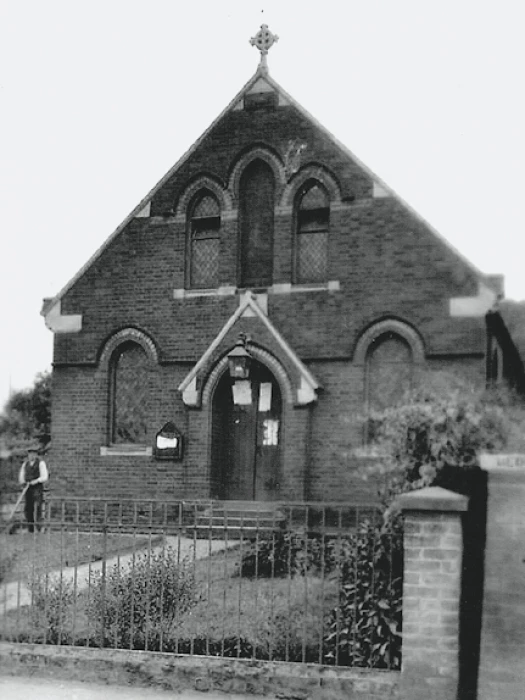 Burnt Mill Village was situated in the area that is now largely occupied by Harlow Town Station and the modern business and office block opposite the station.
Burnt Mill Methodist Church, seating 150, was built in 1887 by the North West Essex Wesleyan Mission.
Burnt Mill was then included in the newly created Bishop's Stortford circuit in 1939.
In 1953 it was transferred to the Harlow Mission Circuit.
It was closed in 1962 and demolished in 1963: by that time St Andrew's Methodist Church, The Stow, opened in 1954, was the principal Methodist Church in Harlow New Town.