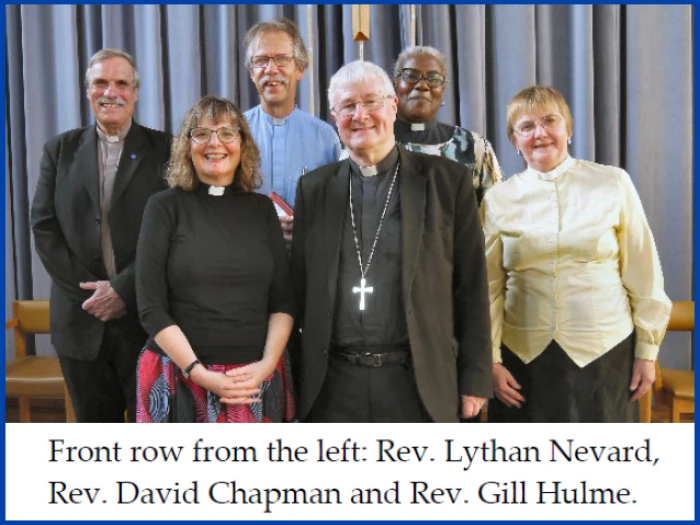 Today, a joyous Celebration Service was held at St Andrew's Methodist Church to welcome Bishop's Stortford Methodist Church and Stansted Free Church to the HAEBEA family.
The service was led by the HAEBEA ministerial team and Rev Dr David Chapman, the Chair of the Beds, Essex and Herts Methodist District was the preacher. Rev Lythan Nevard, the Moderator of the URC Eastern Synod also took part in the Celebration Service, which was attended by 75 people from the churches across the whole of HAEBEA.
Music was provided by Mrs Maureen Buxton on the Organ and a special formed Choir under the directorship of Mrs Hilary Eves. The gathered congregation were also treated to a performance of African drumming and dancing.
The celebrations continued after the service with refreshments and fellowship kindly arrange by Mrs Margaret Torkildsenand a team of helpers at St Andrews.