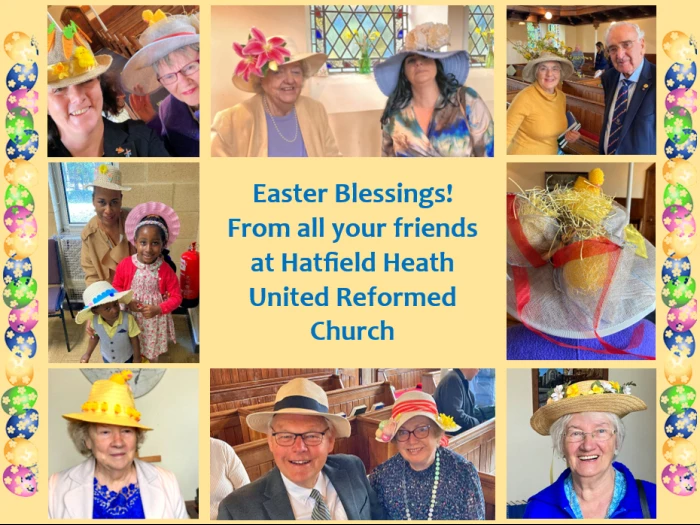 Easter Blessings to you all from your friends at Hatfield Heath United Reformed Church.
These are just a few of the marvellous Easter Bonnets and Hats that were proudly on show at our joyous Easter Celebration yesterday.
We'd love to see you at Church. Sunday Service is at 10.30am.
All are welcome and refreshments are served after the service in the church hall.
Alleluia, Christ is risen!