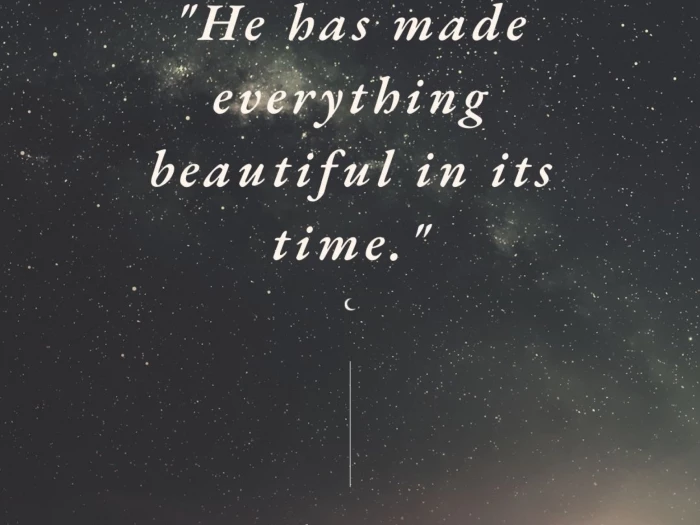 Ecclesiates 3:11.
"He has made everything beautiful in its time"
These words remind us that, in God's grand design, every moment, every season has purpose and beauty waiting to be revealed. Life may present its ups and downs, but through it all, God is at work crafting a masterpiece.
So, as you journey through the tapestry of time, embrace the beauty in each chapter. Trust that even amidst uncertainty, God's plan unfolds, and His timing is perfect.