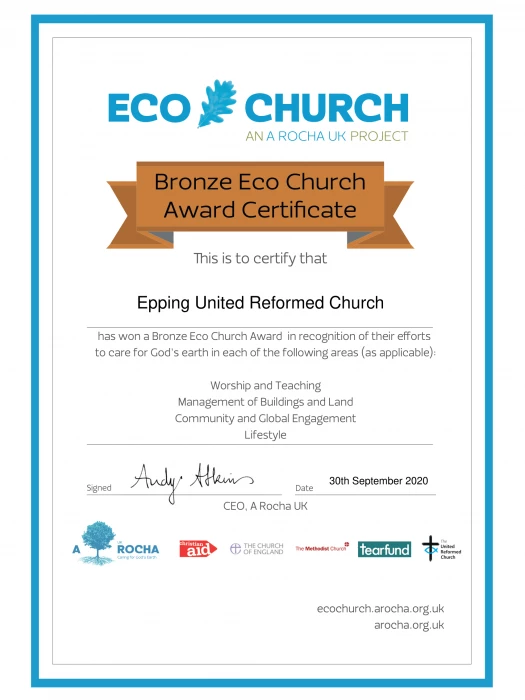 Congratulations to all at Epping United Reformed Church who have completed the first stage of Eco-church and have been awarded a Bronze Award.
The official certificate has been received and will in due course a wooden plaque (made out of recycled pews) will take pride of place in the Church Foyer.
The church community had already doing some of the things required such as fair-trade, recycling and not using disposables. Some of the extra things that led to the Bronze Award included:
Eco services and eco focused junior church and toddler group
Making the garden more environmentally friendly with feeding stations, bug hotels, bee and bird baths
Providing recycling stations for ink cartridges, stamps, mobile phones
Using recycled paper and environmentally friendly cleaning products
Promoting being environmentally friendly in newsletters and on the church premises
Minimising resource use
Calculating the carbon footprint of the church
We had been planning other initiatives such as having an eco-holiday club and having the junior church build a bug hotel and hopefully these will happen in the future.