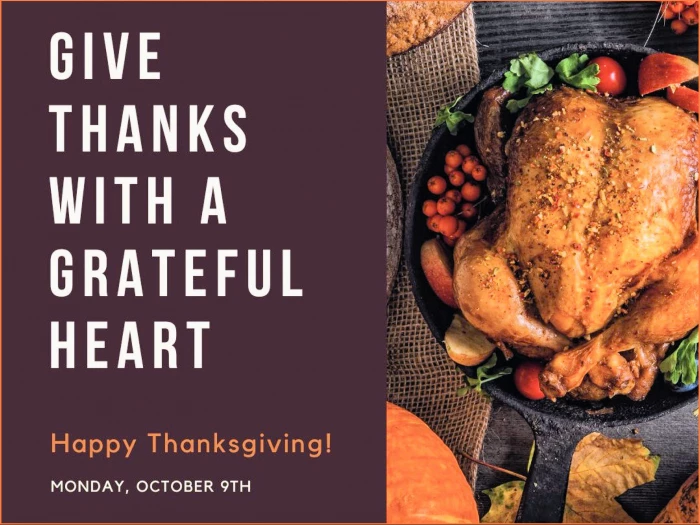 Happy Thanksgiving to all our Canadian friends -including our own Methodist Superintendent, Revd Blair Kirby!
Unlike Thanksgiving in America, which always falls on the fourth Thursday of November no matter the date,Canada's version occurs on the second Monday in October – which is October 9 in 2023.

Happy Thanksgiving!
As you gather around the table, may your hearts be filled with thanks for the blessings of the past year, the warmth of loved ones, and the beauty of the harvest season.
Let's remember that gratitude is a powerful force that can transform our lives. It reminds us to appreciate the simple joys, to cherish the moments we share, and to be thankful for the abundance that surrounds us.
So, here's to a day of celebration and a year filled with reasons to be grateful.