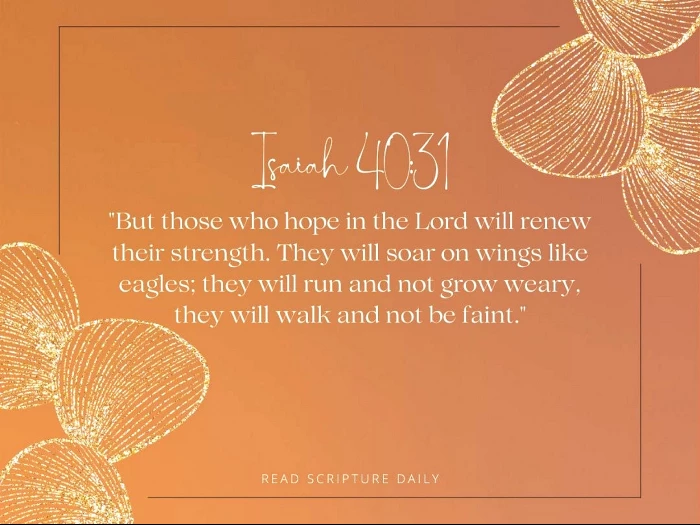 In this verse, we're reminded that as we anchor our hopes in the Lord, a remarkable transformation occurs. Our strength is renewed, and we find ourselves soaring on wings like eagles.
Life can be demanding, and challenges may weigh us down, but through faith and hope, we discover the resilience to keep moving forward. When we entrust our journey to the Creator, we tap into a wellspring of strength that transcends our own.
So, as you navigate the ups and downs of life, remember the promise of this verse. Trust that, with unwavering faith, you can soar above obstacles, run with endurance, and walk confidently. Your strength is found in Him.