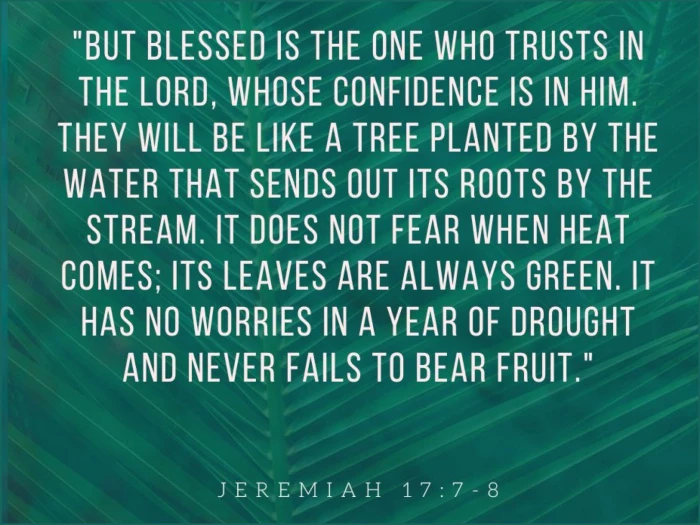 These words paint a vivid picture of the strength and stability found in a life rooted in faith.
When we trust in the Lord and place our confidence in Him, we become like resilient trees, deeply anchored by the water's edge.
Even in the face of life's scorching heat and challenging seasons, we remain unshaken.
Our leaves stay lush and green, and we continue to bear the fruits of love, kindness, and resilience.
So, let these verses remind you today that your trust in the Lord is a wellspring of strength. Your roots run deep, and you have the capacity to thrive, regardless of life's circumstances.