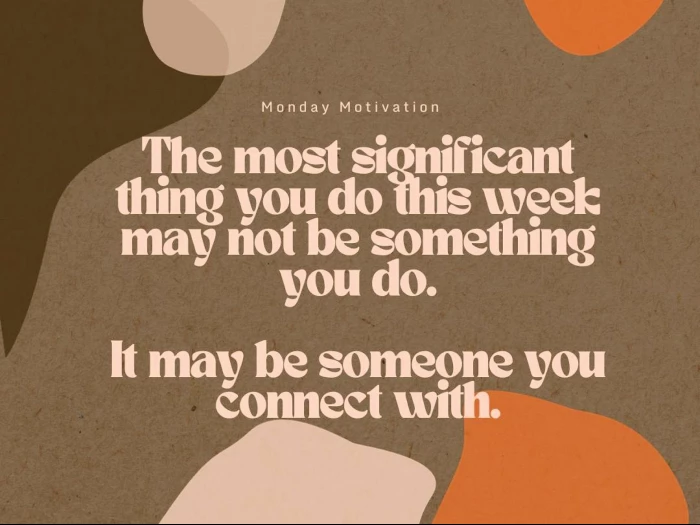 This week, let's be intentional about our connections.
Reach out, lend an ear, offer a kind word.
You never know the impact you might have or the difference you can make in someone's day or even their life.
Let's make this week extraordinary by investing in the lives of those around us.
Together, we can create something beautiful.