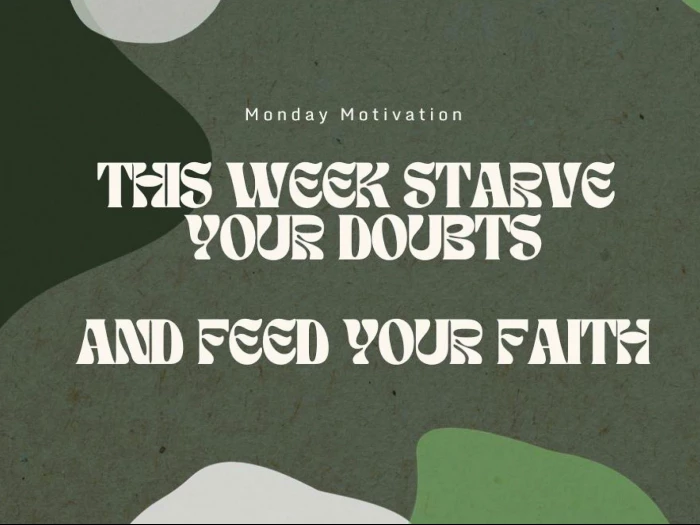 Doubts can be like shadows--they creep in when we least expect them.
But here's the secret: when we intentionally focus on feeding our faith, doubts lose their power.

So, how do you feed your faith?
Daily Devotion: Spend time in prayer and reflection, nurturing your connection with the divine.
Positive Affirmations: Replace self-doubt with affirmations of belief in yourself and your journey.
Surround Yourself:Engage with a community that uplifts, encourages, and shares your faith.
Set Goals:Break down your aspirations into manageable steps, building confidence along the way.
Seek Inspiration: Dive into inspirational books, talks, and scriptures that ignite your faith.
This week, let's make a conscious effort to silence the doubts and amplify our faith. Remember, you've got the power to overcome any obstacle that comes your way. Feed your faith, and watch yourself soar!