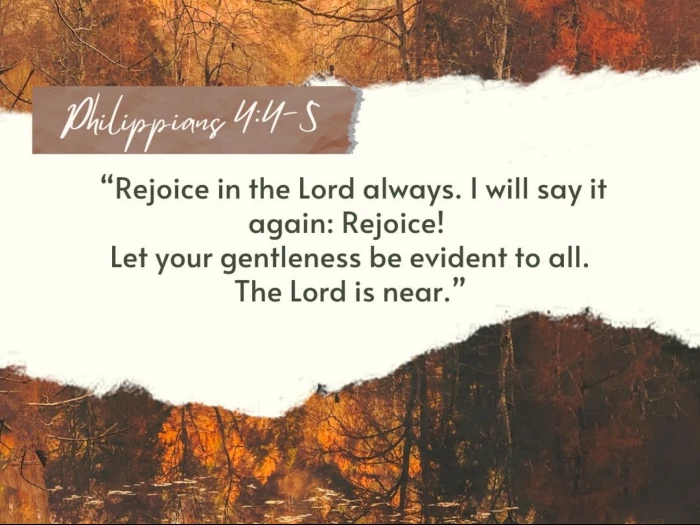 In the midst of life's trials and triumphs, we're reminded to rejoice--not just occasionally, but always. This joy isn't dependent on our circumstances but is anchored in our unchanging Lord.
A we journey through each day, let our gentleness and kindness shine, for the Lord is near, walking alongside us. 
Let our joy be a beacon of hope and a testament to the steadfast love of our Creator.
Today, let us choose joy and extend grace to those we meet, knowing that in this, we reflect the very heart of God.