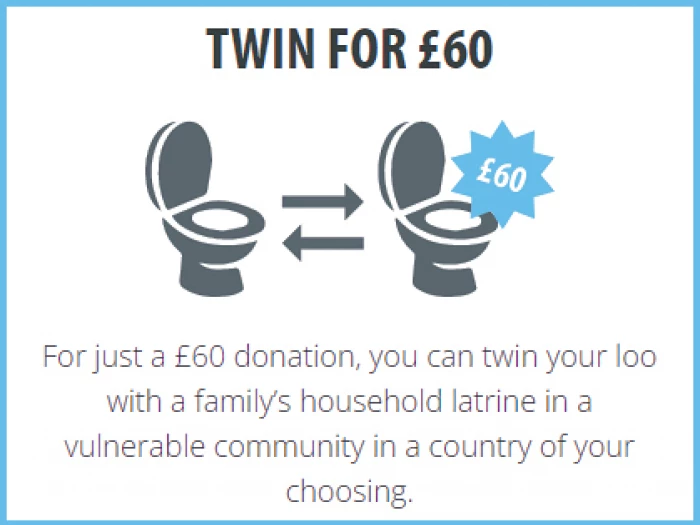 Epping United Reformed Church have twinned their 5 toilets through the Toilet Twinning scheme run by Tearfund, by which toilets are twinned with a new toilet in the developing world at a cost of £60 each, providing sanitary and safe facilities.
The toilets are twinned with those in Nigeria, Zambia, Ivory Coast, Mozambique, and the Democratic Republic of Congo. Each toilet has picture and geographical coordinates so you can see and find the location of each toilet and these are hung above the toilets.
If you'd like to find out more about Toilet/Tap Twinning click here.