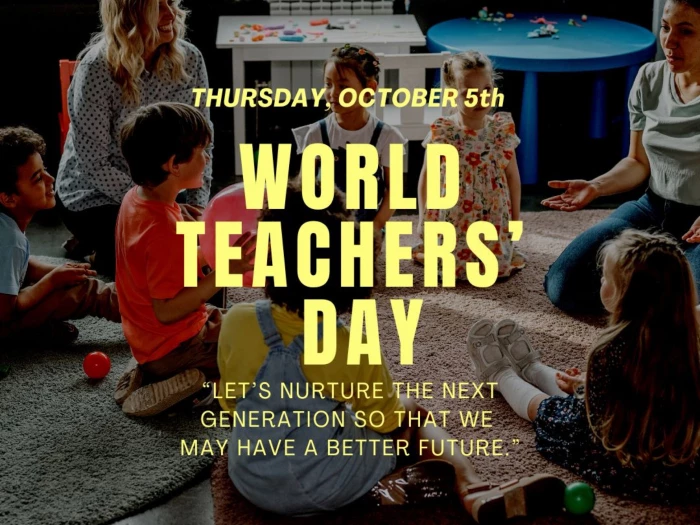 Today, we tip our hats and express our heartfelt gratitude to the unsung heroes in our lives—our teachers!

In classrooms and virtual spaces, you tirelessly inspire, guide, and shape the minds of future generations. Your dedication knows no bounds, and your impact is immeasurable.

You ignite a love for learning, nurture curiosity, and instill values that shape character. Your work extends far beyond textbooks; you're shaping the future, one student at a time.

On this World Teachers' Day, we celebrate you!
WorldTeachersDay #EducationMatters