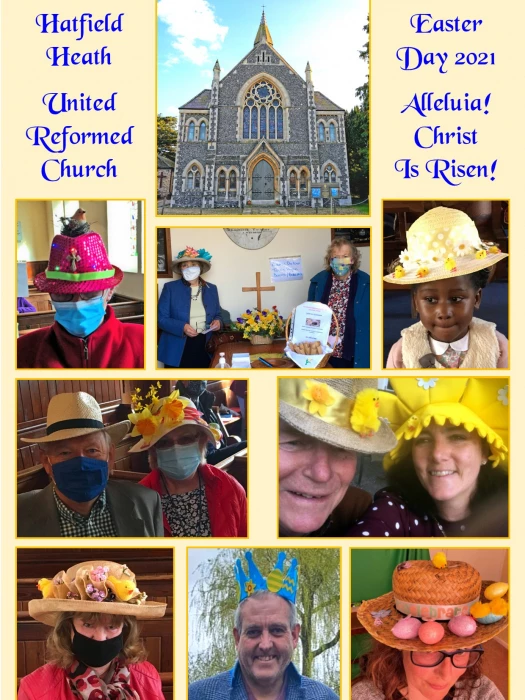 Alleluia! Christ is risen!
Hatfield Heath United Reformed Church reopened for public Worship on Easter Day with a joyous celebration of Our Lord's resurrection led by Mr Andy Dipper one of our team of Local Preachers.
Although we can't sing in church yet, that didn't stop us listening to (and perhaps quietly humming along to) a selection of well known Easter Hymns.
An additional highlight of the morning was the 'Easter Bonnet Contest' which saw a splendid array of colourful creations perched on many a head!
After due deliberation, Samara Geraldine was awarded the child's prize and the adult prize went to Jo Hargrave whose hat laden with of eggs had been decorated by her grandson Noah.
He is risen indeed! Alleluia!