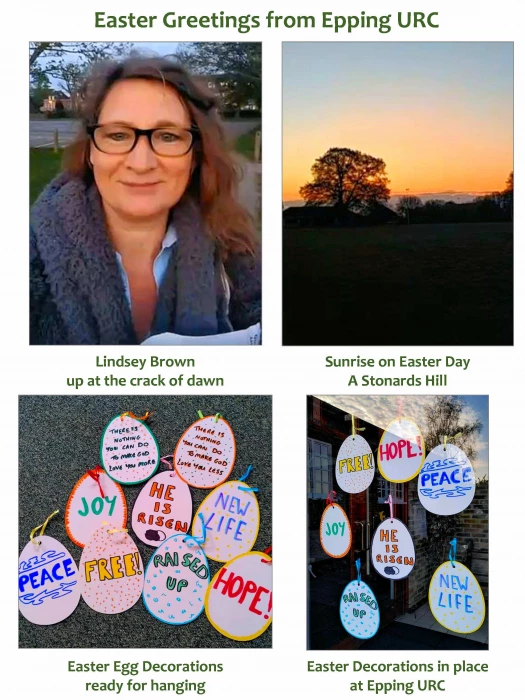 Easter Dawn at Stonards Hill
There's a long established Easter Day tradition amongst the Christian Churches in the Epping region of gathering together at daybreak on Stonards Hill to greet the Risen Lord.
Sadly, the current Covid-19 pandemic prevented a gathering this year, but that didn't deter Lindsey Brown, an Elder at Epping URC, from carrying on the tradition and recording video for those who couldn't be there.
We also love the colourful Easter Egg decorations at Epping URC
Alleluia! Christ is Risen!