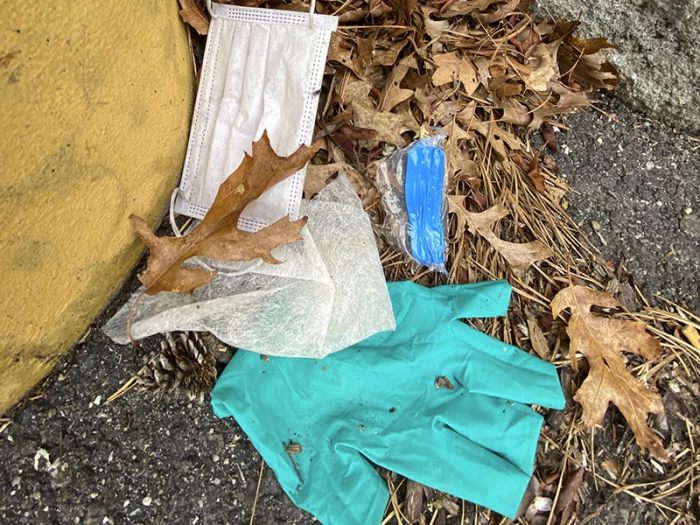 As the Coronavirus Pandemic rages on, face coverings are set to be an integral part of our lives for the foreseeable future
Please avoid using single use disposable masks, gloves and wipes...
Disposable masks, gloves and wipes contain plastics which pollute water and harms wildlife who eat them or become entangled in them. Some of these plastics can't be recycled, and waste centres can't separate the components, so most throwaway plastic masks put in household waste will end up in landfill or incinerators and there has also been a considerable increase in the numbers left as litter in streets.
Moreover, disposable gloves do not provide any benefit in preventing the spread of the virus and could actually spread it more, it is better to just wash your hands and don't touch your face.
Reusable fabric masks are perfectly adequate for general use and there are eco-friendly masks available made from second hand or recycled material or alternatively you could make your own.
When washing your reusable mask- and you should do so after every use, it is ok to use a lower temperature to save on energy as it is the use of detergent which is important (there are also environmentally friendly detergents available).