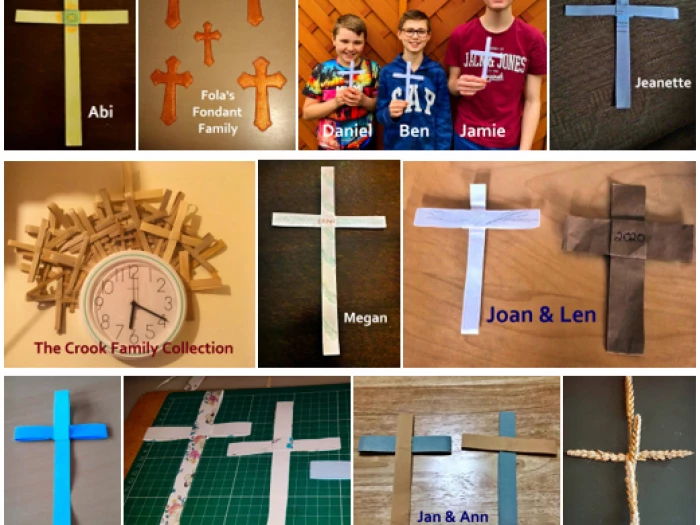 During the past week many of the members of Christ Church, Waltham Cross have been making and sharing their Palm Crosses via the church whatsapp group which has 42 participants (and rising!).
Today they were 'virtual' blessed by our Vicar, Revd Teresa Wynne and it has to be said the whole act of making and sharing our crosses has been a real blessing for us all.
We're sharing the picture and news about this novel celebration of Palm Sunday to encourage our fellow christians everywhere to embrace the challenge of 'being church' and to share your faith by all means possible... whatsapp, twitter, youtube, facebook, website...
Wishing you every blessing for your journey through Holy Week to the Joys of Easter!