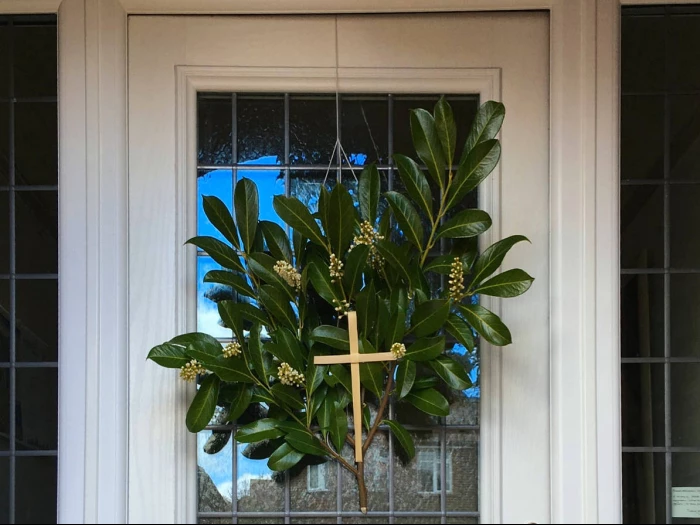 We all know about Christmas Wreaths but what about something for Holy Week and Easter?
Well, here's a very simple idea for Palm Sunday – a leafy branch and palm cross hanging on the front door – fixed with a bit of string over the top of the door and tied inside to the letter box or door handle.
Why not get creative and email a picture of your finished decoration for us all to admire?