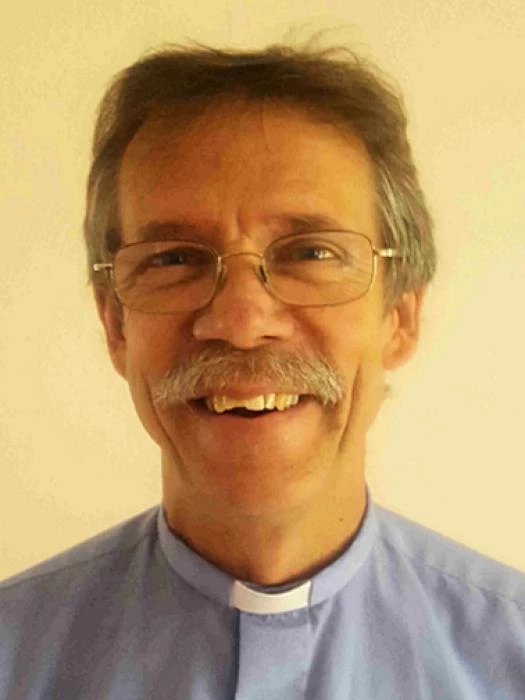 Allow me to introduce myself...
My name is Blair Kirkby and I am the new minister on the HAEBEA team with pastoral charge for St Andrew's Methodist Church in Harlow, Hatfield Heath URC, and St James in Staple Tye.
I am Canadian by birth, but I have lived in England for 21 of the last 26 years, long enough to feel at home. I love being a minister and I have a strong commitment to live and share this faith of ours that keeps calling me to stand taller and love more.
I enjoy preaching, Bible study, and sharing prayer with others. I also have a sizable collection of puppets which I sometimes bring out for church and community events. For hobbies, I can hit a pretty good single-handed backhand on the tennis court and l like to play the guitar.
I count myself a very fortunate man these days. My four adult children are all employed, my wife (Ann) of thirty-four years is still the great love of my life, our one-year-old grand-daughter is gorgeous, we had a great holiday this past August in the South of France, the manse into which we have moved is great (even the cat likes it), and the ministry to which I was called forty-four years ago is still the great calling of my life.
We are delighted to be in your midst and look forward to mission and ministry with you.
In and with God's love,
Blair