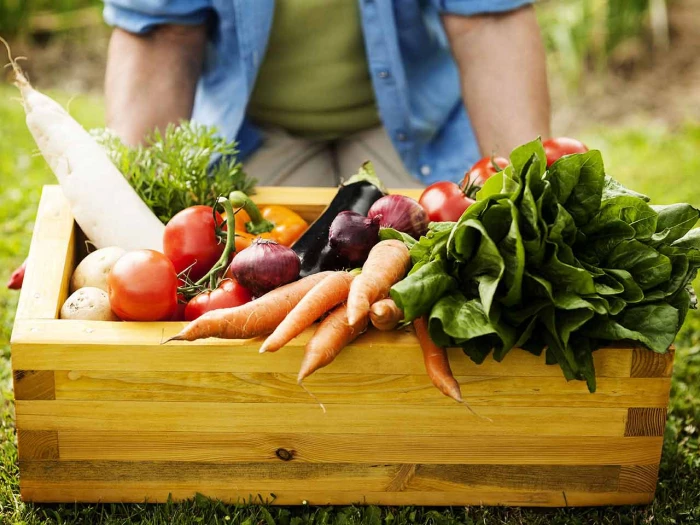 Eat locally and seasonally.
During lockdown, particularly initially with fears of food shortages, it was very tempting to buy whatever
was available during our limited supermarket shops. But now, with restrictions easing, it's more important than ever to support local initiatives and growers.
Can you consider what locally grown foods you can add (back) to your diet/shopping list?
It's worth remembering that produce grown locally is picked at the peak of its ripeness (versus being harvested too early in order to be shipped and distributed to your local supermarket). Produce at 'peak ripeness' will be full of flavour and taste better than the produce that has been imported and travelled thousands of miles.
By buying locally grown food, you are helping to maintain green and/or open space in your community, and invest into the local economy.
Taste for yourself the benefits of seasonal and local food!